"Enter In" is based on the affirming response of the landowner to his faithful servants, "Enter into the joy of your lord." (Matthew 25:21, NKJV) The "Enter In" imagery is the idea of spiritual growth in giving resembling walking down a pathway where there are gates you pass through.
We will trust in the Lord with all our hearts. We will honor the Lord with our first fruits.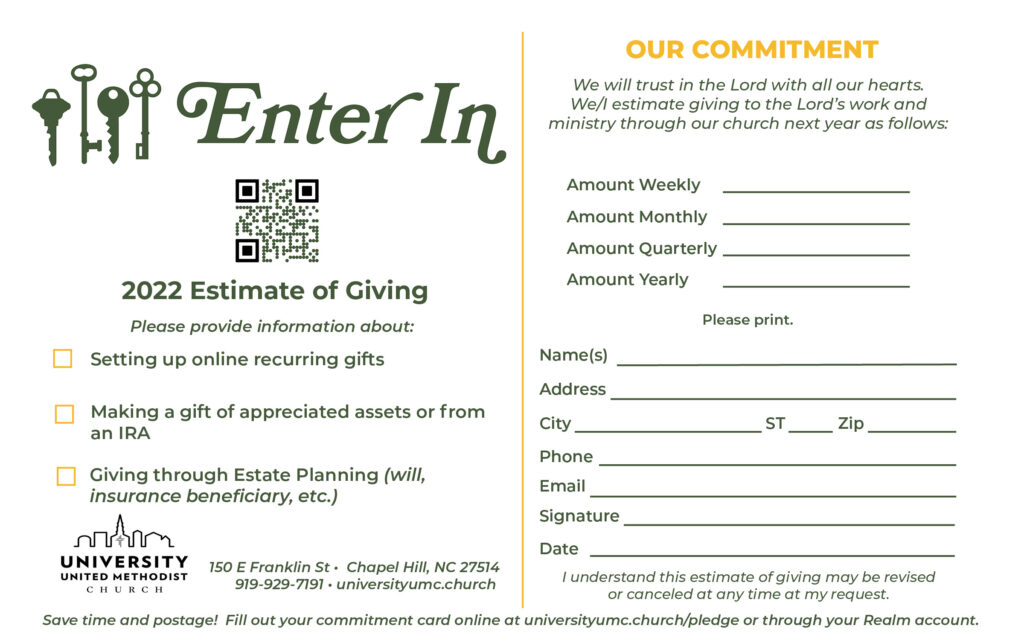 If necessary, this estimate of giving may be revised or canceled at any time at your request.