Then God said, "Let the earth put forth vegetation: plants yielding seed, and fruit trees of every kind on earth that bear fruit with the seed in it."  And it was so.   
~ Genesis 1:11
Welcome to Giving Garden!
The Kick-Off on March 28 is canceled. Also, there will be no regularly scheduled workdays until further notice even though much work still needs to be done at the garden. If you feel comfortable volunteering at the garden now, please remember to keep your distance from others.
Volunteers are asked to practice good hygiene, and when working at the garden with others, everyone needs to maintain a safe distance from each other.
Gloves in the shed have been cleaned. If you do not have your own gloves, please use a pair, then take them home to wash before using them again.
Please use the wipes and sanitizer that are on the picnic table. After working, and before putting the tools back in the shed, please clean the tool handles with the wipes. Also, remember to clean the tool itself.
Tasks will be posted on the shed's whiteboard near the picnic table.
Please continue to bring your compost scraps. The compost is so helpful to our garden. Vegetable and fruit scraps, coffee grounds, and eggshells are great! Please do NOT bring any meat, fish, dairy, oils, grease, bones, weeds or trash. Also, please take off the plastic stickers at home before composting banana peels, etc. Thank you!!
Come as you are able and if you feel comfortable! Hopefully we can all be gardening together soon and growing healthy food. Stay healthy!
Please contact Ann Booterbaugh at abooterb@gmail.com if you have any questions.
Workday Hours:
   Tuesdays, 9 AM – 11 AM
 Saturdays, 9 AM – Noon
       Please contact Ann Booterbaugh at abooterb@gmail.com if you have any questions.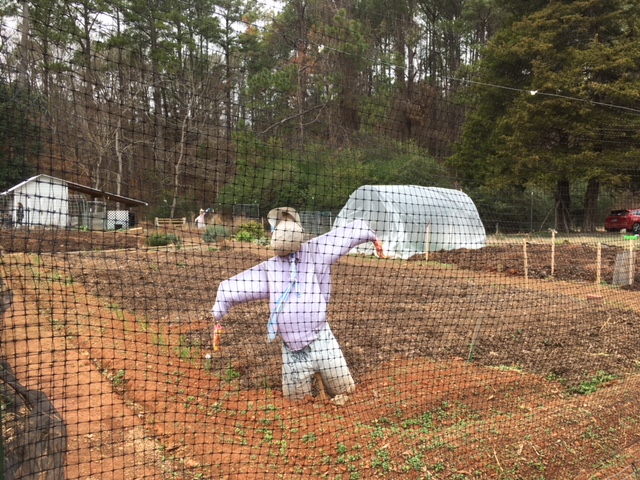 Through the Years at Giving Garden