Then God said, "Let the earth put forth vegetation: plants yielding seed, and fruit trees of every kind on earth that bear fruit with the seed in it."  And it was so.   
~ Genesis 1:11
The University UMC community garden, Giving Garden, (531 Umstead Drive) is growing! Many individuals and families are already helping TABLE, benefiting students at Northside and Seawell Elementary Schools by bringing in nonperishable items. Now you have the opportunity to also help bring fresh vegetables to these students. Ripe produce may also be taken home by volunteers. Questions? Please contact Ann Booterbaugh.
Can I Help at Giving Garden this Fall?
The answer is YES! Broccoli, radishes, greens, onions and garlic have been planted this fall so these need to be weeded and mulched.  And right now before the first frost, peppers, luffa and herbs are still being harvested. Also, we are planting perennials as well as prepping the garden for spring planting.  We are hoping to plant blueberries on the slope near the beehives next spring, thus the ground needs to be prepped before it freezes.  It's a very exciting time even though the growing season is winding down.
By the way, so far this growing season, Giving Garden has donated approximately 300 lbs. of produce to TABLE and IFC.  Thank you volunteers for your help in providing fresh produce to many families!
Garden Gab: Can You Grow a Sponge?
What is a luffa (loofa) plant? You may have heard of a loofa sponge? Did you know it comes from a plant? The luffa plant is a vegetable gourd in the cucumber family. The luffa fruit can be eaten if harvested early, about one inch in diameter and less than 7 inches long. If the fruit is left on the vine for 150-200 warm days, it will become a sponge that can be used in bathrooms and kitchens. We are growing luffa for both eating and cleaning. Come out and see it grow!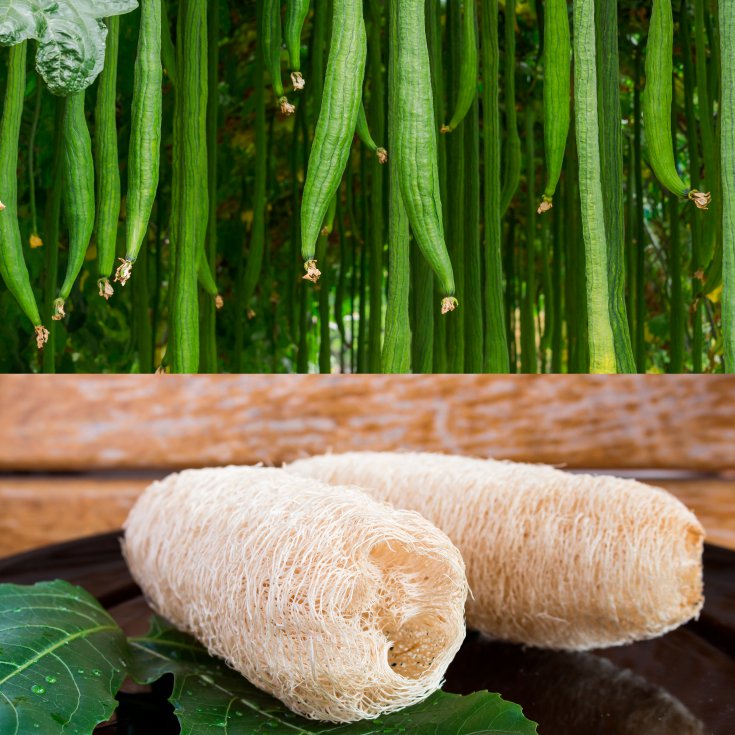 Progress at the Giving Garden