Visitors and anyone wishing to learn more about University UMC, are invited to attend one of the quarterly New Member afternoons. This class covers basic beliefs of the Christian faith, specific characteristics of the United Methodist denomination, and unique aspects of University UMC.  Register here!
Methodists refer to our worldwide church as 'the connection.' Early Methodists spelled the word connexion.  At University UMC we use the same spelling today, to show that at the center of our ConneXion is the cross.
 At the heart of being Christian lies a connection.  In fact, several connections are central to being Christian. 
First, Christians are connected to Jesus, God in the flesh. This connection is made manifest in our baptism. Second, Christians are connected to one another, fellow followers of Jesus. This connection with one another constitutes the Church, the community of baptized believers who follow Jesus in the world. Third, Christians are connected to the world. God created the world and God deeply loves all that is in it. Christians who are connected to God are connected to God's world. These three connections lie at the heart of every Christian community.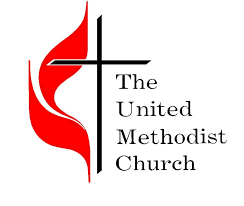 Methodism's 'connection' arose as a movement of spiritual renewal within the Church of England.  The movement's catalyst was John Wesley, an Anglican priest. In Wesley's day economic and societal transformations were disconnecting people from one another and from God. Wesley preached on street corners and in open fields to reach people who were drifting away from faith.  He also introduced a way to nurture faith methodically, enabling people to remain faithful even as their lives and their world changed.
Wesley's methodical vision for faithful Christian living placed connectedness at the center of Christian faith and practice.  Early Methodists organized themselves in small groups called Bands, and in larger groups called Societies.  They connected to one another for fellowship and support as they sought to grow spiritually amid the stress of their lives and world.  Methodists referred to the organization of their bands and societies as their Connexion.
Consider joining a New Member afternoon to get connected at University UMC!  Register here.