UMM Breakfast
September 15, 2018 @ 8:00 am

-

9:30 am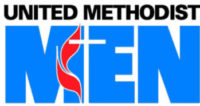 It's a new academic year and time for United Methodist Men's Breakfasts to start again! UMM Breakfasts are held the third Saturday of every month.
We're going to start off our breakfast series with Elizabeth Andrews (President, UMW at University UMC) talking about to how UMW is organized, various projects of the group, and how the group meets. Come out Saturday, September 15, to Mama Dip's Kitchen (408 W Rosemary St, Chapel Hill) to hear from Elizabeth.
Wives Invited – We typically invite the women to join us for one of our breakfasts each year. This year, it seems very appropriate for the women to come out for UMW's President's talk. So, please invite your wife (or female friend(s)) to come as well. If she's coming, please make note of the number of guests in your rsvp.
Be Safe – Hurricane Florence is looming large and threatening our state, even as far inland as Chapel Hill. If we do sustain damage or the hurricane otherwise impedes us safely meeting, the breakfast will be rescheduled for another time. An update will be sent out Friday morning.
As always, remember that our Men's Breakfast is not a club and certainly not exclusive. If you have a friend who might be interested, please invite him to join us. We are an inclusive bunch! If you plan to come, please email Anthony Edwards, UMM President, (tavve2013@gmail.com) with the number of guests.
2018-2019 UMM Breakfast Schedule (3rd Saturday at 8:00 a.m.)
Saturday
Speaker
Topic
Location

15-Sep

Elizabeth Andrews
UMW – Organization and Witness
Mama Dip's Kitchen

20-Oct

Daniel Childs
His call, ministry and plans
Fellowship Hall

17-Nov

Jim & Sally Kocher
Senior Adult Team
Fellowship Hall

15-Dec

Tim Baker
Music
Fellowship Hall

19-Jan

TBD
TBD

16-Feb

TBD
TBD

16-Mar

Jackie Jenks
IFC recent changes and new plans
Fellowship Hall

20-Apr

TBD
TBD

18-May

TBD
TBD