JOY: Scout Lunch & Speaker Event
February 10 @ 12:00 pm

-

3:30 pm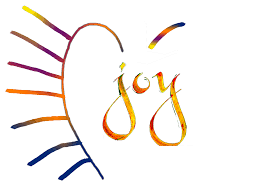 Join JOY (Just Older Youth) for lunch with the Boy Scouts in the Fellowship Hall after the 11:00 worship service on Sunday, February 10. Doing lunch with the Scouts and their families and friends is always great fun and fellowship.
Following lunch, at 1:15 p.m. stay for speaker Amy Gorley, Director of Community Relations at Carolina Meadows, in the Chapel. Amy has titled her talk "Be Bold, Claim Old: Does youth have to be the gold standard?" Amy will explore this with us and discuss the context of age biases throughout the history of our society. We will examine how prejudices are reflected in our culture through language, social systems, policies and more. We will be asked to gently reflect on our own views of aging, and as a group we will generate ideas for creating a new narrative around aging."
Amy's presentations and workshops have been called "thought provoking," "a great combination of humor and facts," and "a welcome opportunity to explore our own thoughts around a sometimes touchy subject." Amy is a native North Carolinian and earned a BA, an MPA, and a Certificate in Aging from UNC Chapel Hill. She lives in Hillsborough with her husband (a children's book author) and their 11-year old daughter.
Please sign up by phoning the church office no later than Thursday February 7.  When you sign up, please indicate if (a) you will join us for both lunch and the program or (b) the program only.  The only cost will be for lunch.
Please "save" the following dates:
Saturday, March 2: Wesley Campus Ministry Barbeque and Auction at the Carolina Inn
Thursday, March 14: JOY tour of Holy Name of Jesus Cathedral in Raleigh, preceded by lunch
Thursday, April 11: JOY lunch at the home of Linda and Bruce Foster-Momsen and a program by Biblical dramatist Olivia Woodward